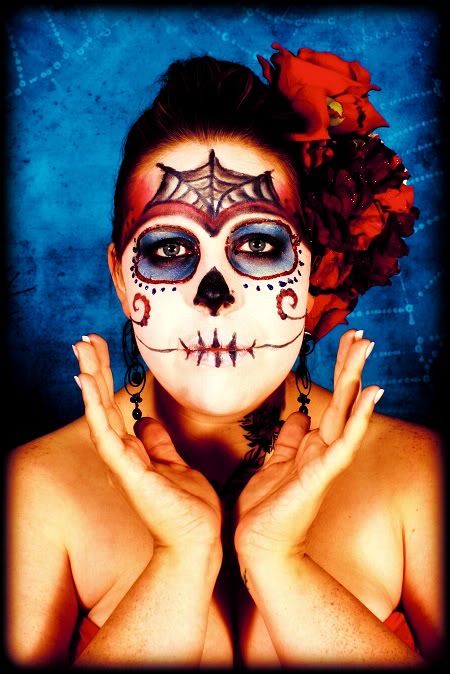 Hey everyone! I am SOOOOO excited to share these photos with you! You might remember during halloween that I mentioned I was doing a photoshoot for my
dia de los muertos sugar skull look.
Well, I got the photos in today from the photographer and I can't even believe that these are of ME!
It was really different being in front of the camera! I spend my day's behind the camera doing makeup on other people, so this was really fun!
Thank you so much to Amanda of
R.I.Studios Photography
for shooting some AMAZING pics! I am just speechless!!
Oh, and Thank You to my girly Monica for driving me across town while I was in my full makeup...we didn't want to have anyone get in a wreck seeing me driving down the street a week before Halloween looking like that! lol
I hope you all enjoy these as much as I do!