Hey Everyone!
I hope you are all having an awesome day! I thought I would take a break in my birthday celebrations to post a tutorial for you guys!
This is another installment in my ELF quad series. Today's quad is in Brownstone:
this quad is available at
http://eyeslipsface.com
for $1!! I know! Pretty crazy!
Below the pictures you will find a list of everything I used and links to all of my other ELF quad series videos! :) Love yall!
TUTORIAL:
PICTURES: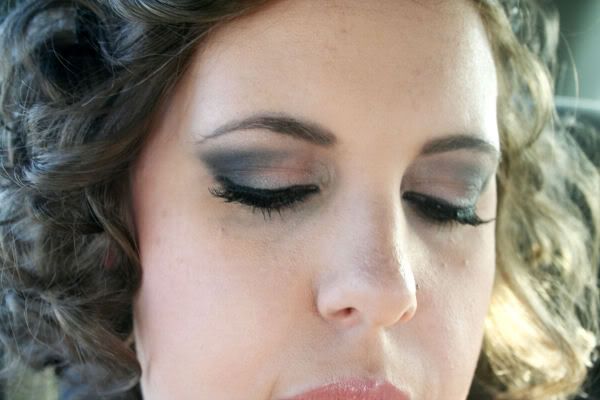 What I used:
ELF eyelid primer ($1 line)
MAC studio sculpt concealer, NW 20
ELF quad in Brownstone
Rimmel liner in Black
Rimmel glam eyes lash flirt mascara in black
Ardelle Falsies #301 (black)
Revlon percision lash glue
ELF waterproof eyeliner pen in black
Maybelline Brick Rose blush
Contour and Blush Palette from Coastal Scents (contour and highlight)
L'Oreal lipstick in Tawney
LA Colors glitter gloss (clear)
OTHER VIDEOS IN MY ELF QUAD SERIES:
Butternut:
http://www.youtube.com/watch?v=Q2KZoMSPtNo
Day 2 Night:
http://www.youtube.com/watch?v=VN-8uRS6gj8
Matte Mauve:
http://www.youtube.com/watch?v=wjVBXq9oCac
Drama:
http://www.youtube.com/watch?v=9wKLZJJ1mlU