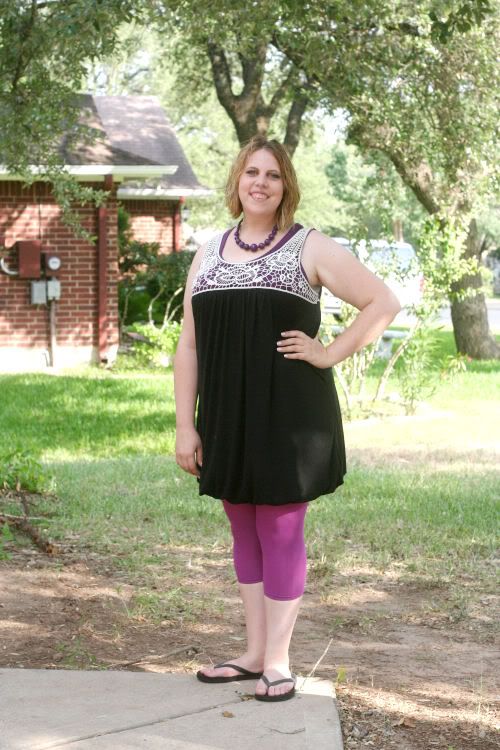 I L-O-V-E Purple....its my second favorite color next to green! So this outfit is very fun for me!
I went bra shopping today, which, ladies, you know its the most hellish shopping experience a woman can have! I absolutely LOATH bra shopping! But, I purchased one that brings the girls back where they belong, and all is happy again in the land! :)
What I wore today:
Dress: Ross $14.99
Purple Tank: Old Navy $3.00
Footless tights: Target new stock at Goodwill $1.99
Necklace: Chraming Charlies originally $4.95 (I got this on my girls night out so it was like $1.50 after my discounts. The set also had a bracelet and earrings with it that match!)
Also, check out my hair today....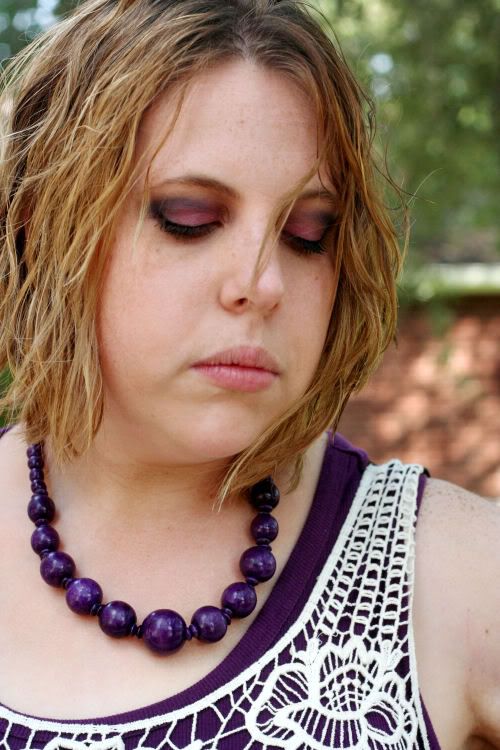 you might have noticed in my last few videos I have been wearing it in this style. Well, I watched a video tutorial from Blair of JuicyStar07 on YouTube on how to curl hair that doesn't curl. And it worked PERFECT! Thank you Blair. This is now my new hair style for the summer!!
Check out the video here:
However, the products I used on my hair were:
Suave Curl enhancing spray gel
White Rain Maximum hold hairspray
Sammi Volumizing Mousse for my roots
Same result.....SUPER CHEAP!!!!