YAY! Im trying to get back into my outfit of the day posts because I know you all love them!! Here is what I wore to school yesterday,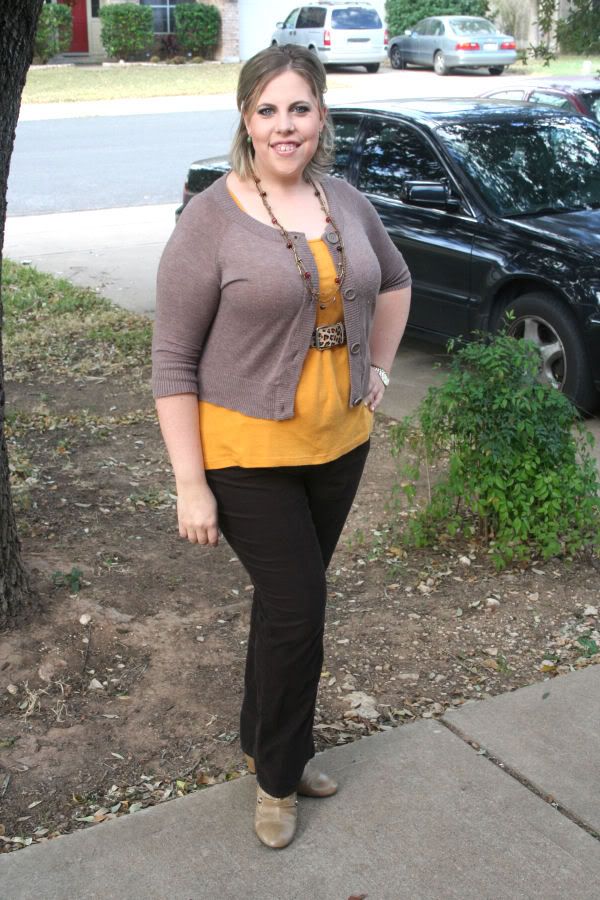 Mustard tank: Good Will, $3.99
Boots: Target, $7.98!!!! STEAL!!!!
Cardi: Target, have no idea how much it was, I have had it forever!
Brown Chords: Old Navy, $0.97!!
Leopard Print Belt: Hand me down
Necklace: Kohl's, $1.99
Watch: My grandfathers
Earrings: My mom's collection
See you all tomorrow! Have a blessed day!!