Hey everyone! I wanted to take a moment to introduce you to spectrum cosmetics (
check out their etsy store STORE
).
I have absolutly fallen in love with these products and want you to take the time to watch the review right under here and then the swatches of the colors bellow that.
BUT, before I forget, Erica, the owner and creator, sent me an amazing discount code for you all, enter in Halloween 15 at the checkout for 15% off orders placed through 10 -31-10 :)
Thank you so much Erica! :)
REVIEW VIDEO (the tutorial is coming soon!!)
SWATCHES:
Here are the colors with no base under them:
Here they are shown over NYX jumbo pencils in milk (top) and blackbean (bottom):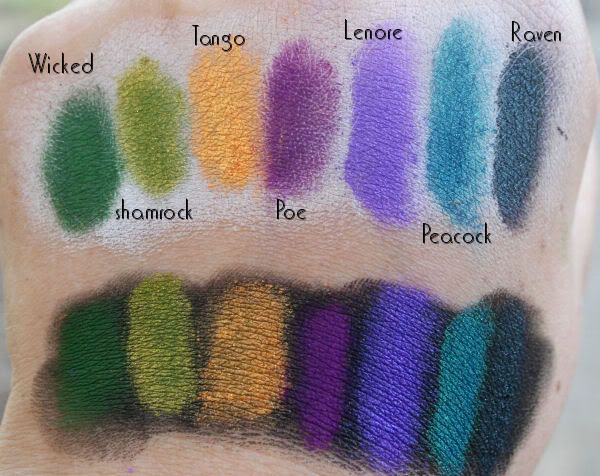 And here is a quick sneak peek at the look from the tutorial: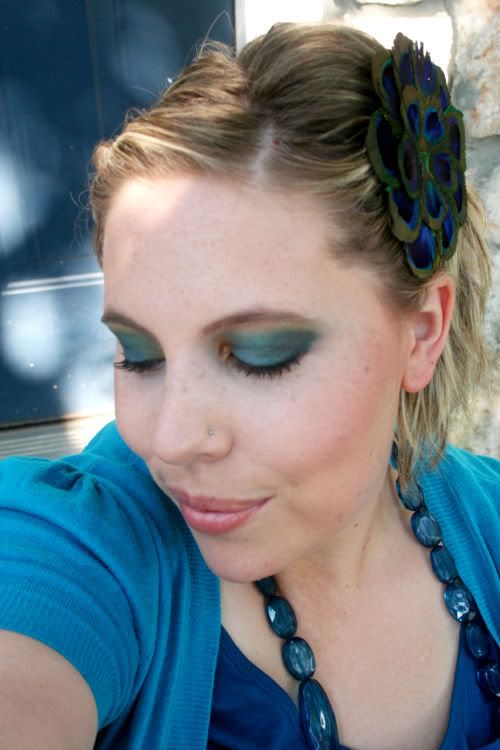 FTC: per FTC regulations, I am stating that the samples used for this review were sent to me by Spectrum for review. This in no way reflects my opinion of the company, all statements are true and my ideas!