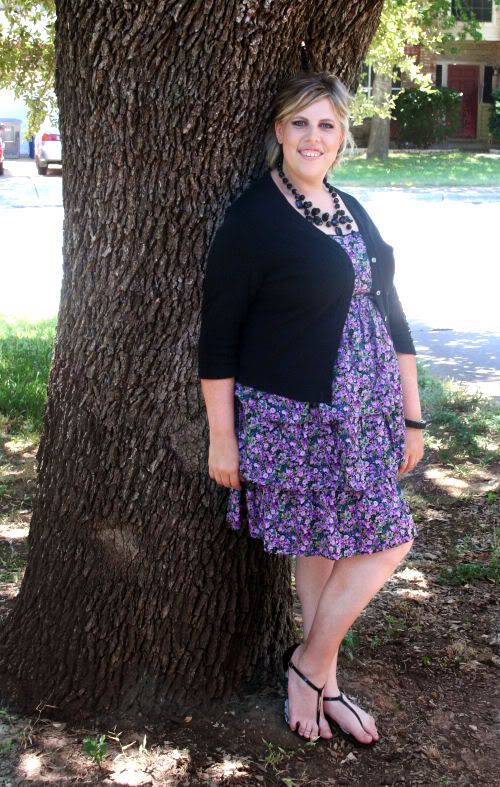 So school starts tomorrow, so I have been doing a little back to school shopping! I picked up this dress at Target the other night! I LOVE it! Be sure to check below to see what a deal I got on it!
What I wore to Church:
Dress: Target, $6.87
Cardi: NY&Co., $?? bought it 13 years ago!!
Necklace: Kohls, $6.99
Shoes: Old Navy, $19.99
Bracelet: Claire's, $0.99
GOOD LUCK TO EVERYONE STARTING SCHOOL TOMORROW, WE ARE ALL GOING TO DO GREAT THIS YEAR!!! :)