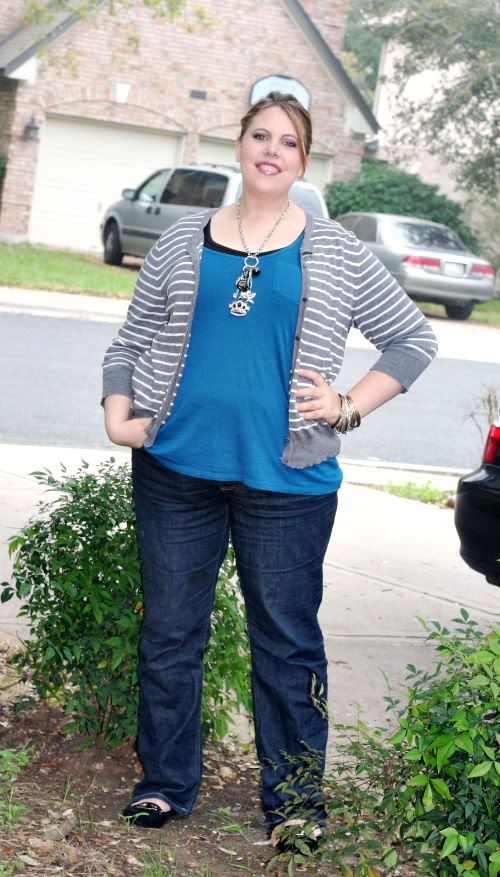 I know, I know, I am a little behind! But it's the Holiday season in full swing, my daughter lost another tooth (tooth drama!! lol) and she just turned
EIGHT!!!!!!!!!!!
OMG!!
So I am trying to get a few posts up for your viewing pleasure! :) Enjoy!!
What I am wearing:
(oh, and can I start by saying I
loath
...not love, loath, this outfit! LOL)
black tank: Old Navy, $2.00
blue tank: Old Navy, $0.99
Cardi: Goodwill, $4.99
Jeans: Walmart, $12 (I am SO getting new jeans on black friday!)
Shoes: Issac Mizrahi via Goodwill $6.99
Necklace: Charming Charlie, $14.99 plus my girls night out discounts
Bangels: borrowed from my mom!