So I am not usually into nail polish, but lately I have seen some beautiful colors at the store that I just had to buy some.........but you know me! I'm CHEAP! So this Bargainista decided to try out some cheap polish and let you know what I thought!
So below you will see the two that I used. The purple undercoat is Purple Pizzazz Frost from N.Y.C. and the top coat with the chunky glitter is Starry Silver Glitter, also from N.Y.C.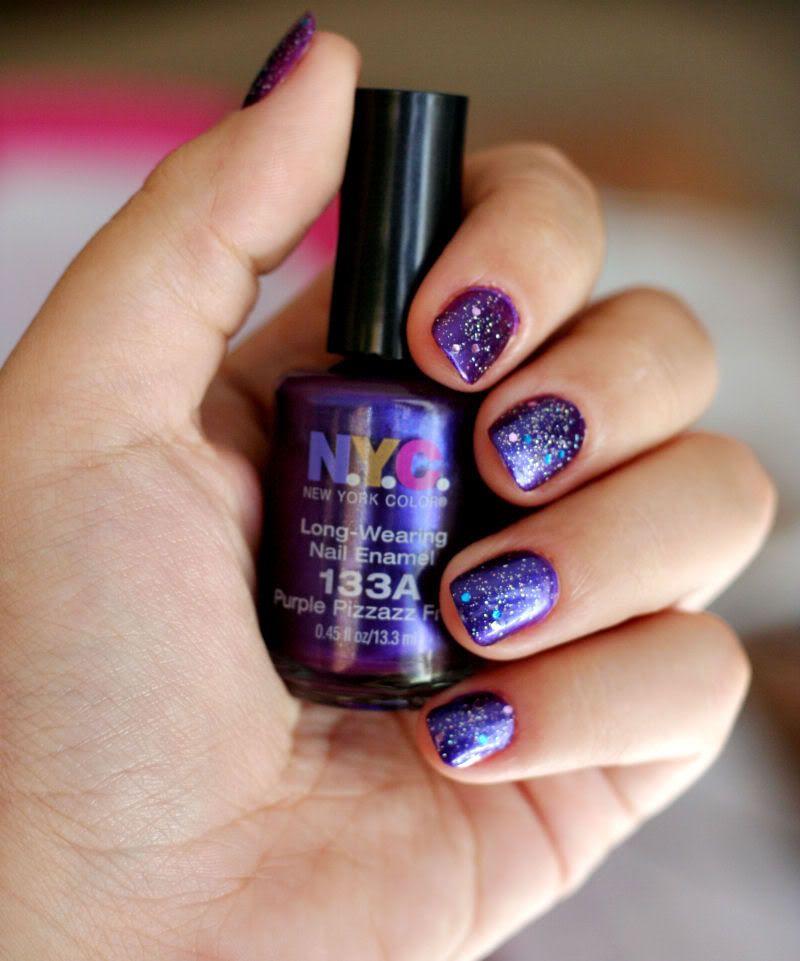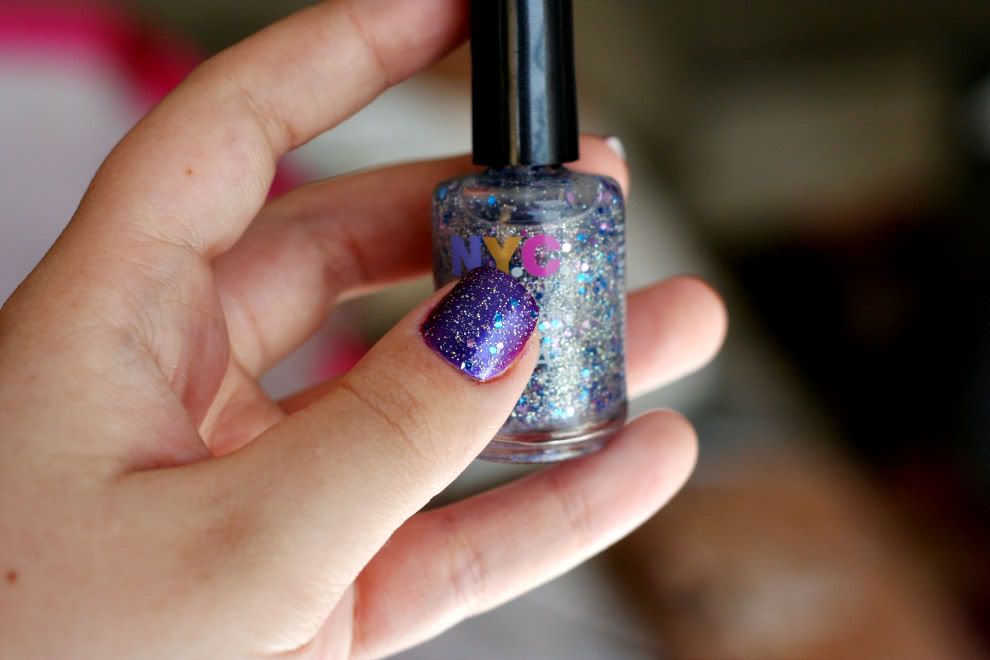 These polishes retail for $0.99 at most drugstores/super markets. So not bad for $2!
**side note, I let my daughter choose these colors and I think she did a great job! I did her nails just like mine this morning, so we are nail twins now! :)