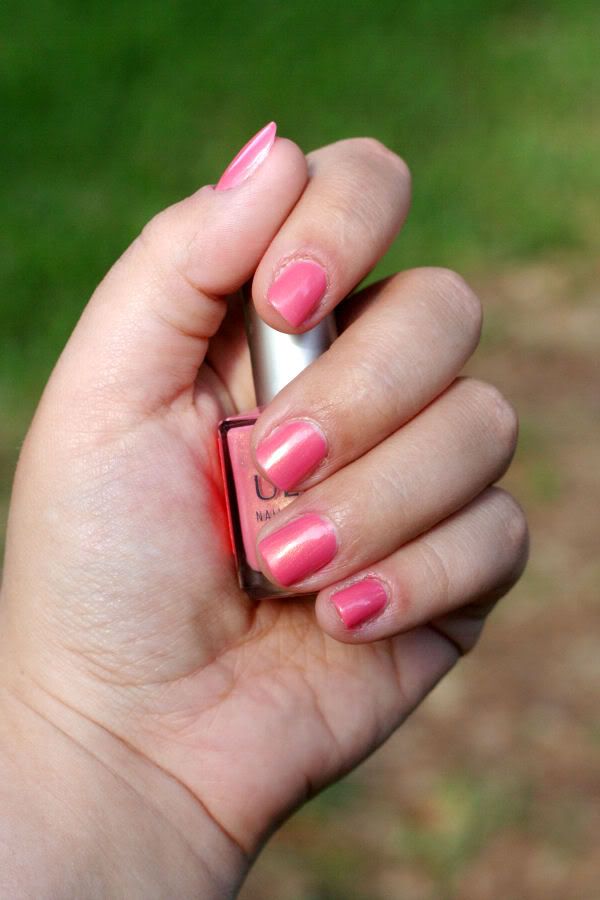 I fell in love with this color from Ulta! Its like the perfect summer color!
Today's color is:
UTLA brand nail lacquer in Sunny Peach
this is 2 coats of color on my nails today. It's really beautiful and rich, not very streaky and glides on really nice!
I have been happy with the formula of ULTA's nail colors, so I would really recommend them!